As the final notes fade and participants take their final bow, we celebrate the season with performances, exhibitions, and projections. LABO social cultural programs of creative skills development have illuminated our lives, brought communities together, and demonstrated the profound beauty of human expression through art. We express our sincere appreciation to all the participants who made this season a resounding success. As we look forward, we carry the spirit of art within us, eternally grateful for the magic it has bestowed upon us.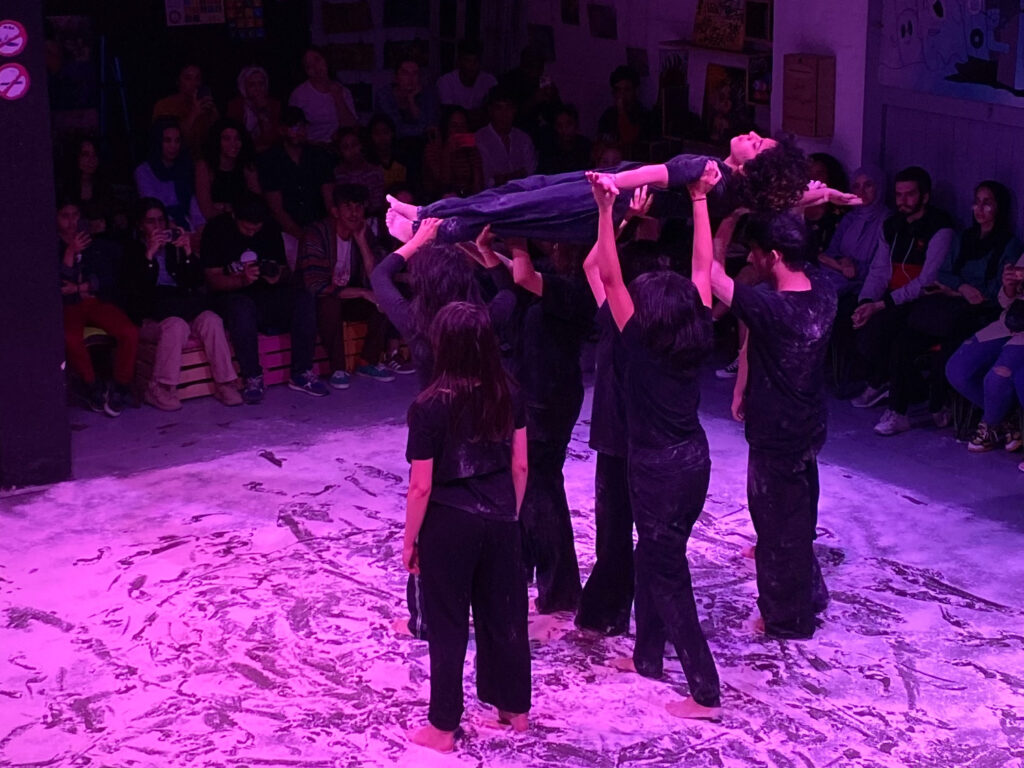 End of season event of Dance Program – 02/06/23
Throughout the season, our dance program has pushed the boundaries of artistic expression. Fearless choreographers and dancers discover new genres, techniques and styles, delve into contemporary and afro dance forms with a story of The Zulu tribe. This bold exploration resulted in a spectacular show that challenged conventional conventions and inspired audiences to embrace the limitless possibilities of contemporary dance.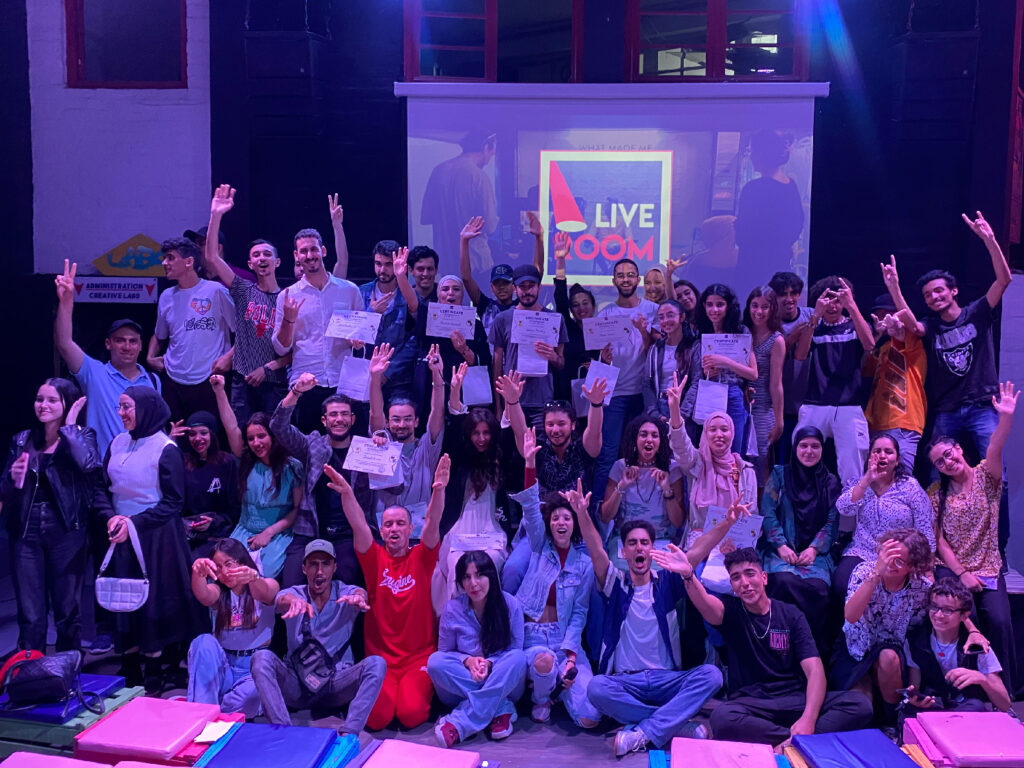 End of season event of Audiovisual Program – 03/06/23
Beyond the technological marvels, our audiovisual program has harnessed the power of storytelling to touch hearts and provoke thought. Each creation was a narrative in its own right, weaving stories and emotions through visuals and sounds. From thought-provoking Stop Motion passing by fiction to emotionally charged short films, the program challenged our perspectives, fostering empathy, and facilitating conversations around social issues, youth personal journeys, and the human experience.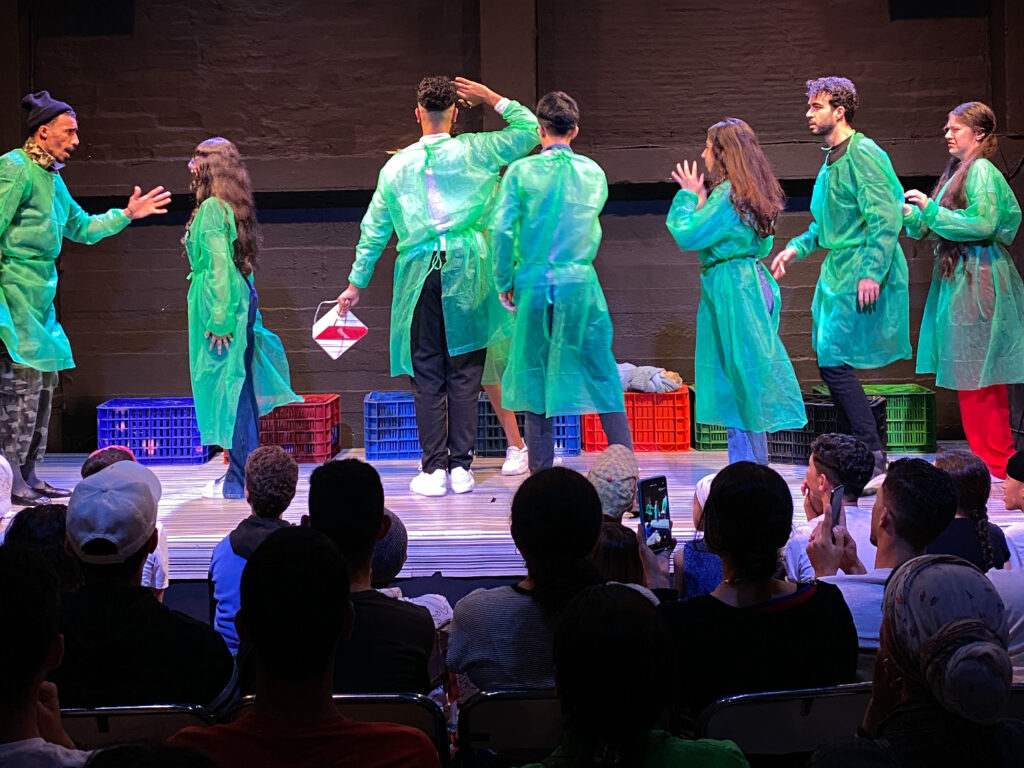 End of season event of Theater Program – 09/06/23
The essence and soul of our theatrical program are performances that leave the audience spellbound. The exceptional actors, with their dedication and mastery of their craft, bring the characters to life with depth, subtlety, and authenticity. Their performance had a crude emotional resonance, provoking laughter, tears and introspection that speaks of the social and economic crisis and how the poor suffer from it.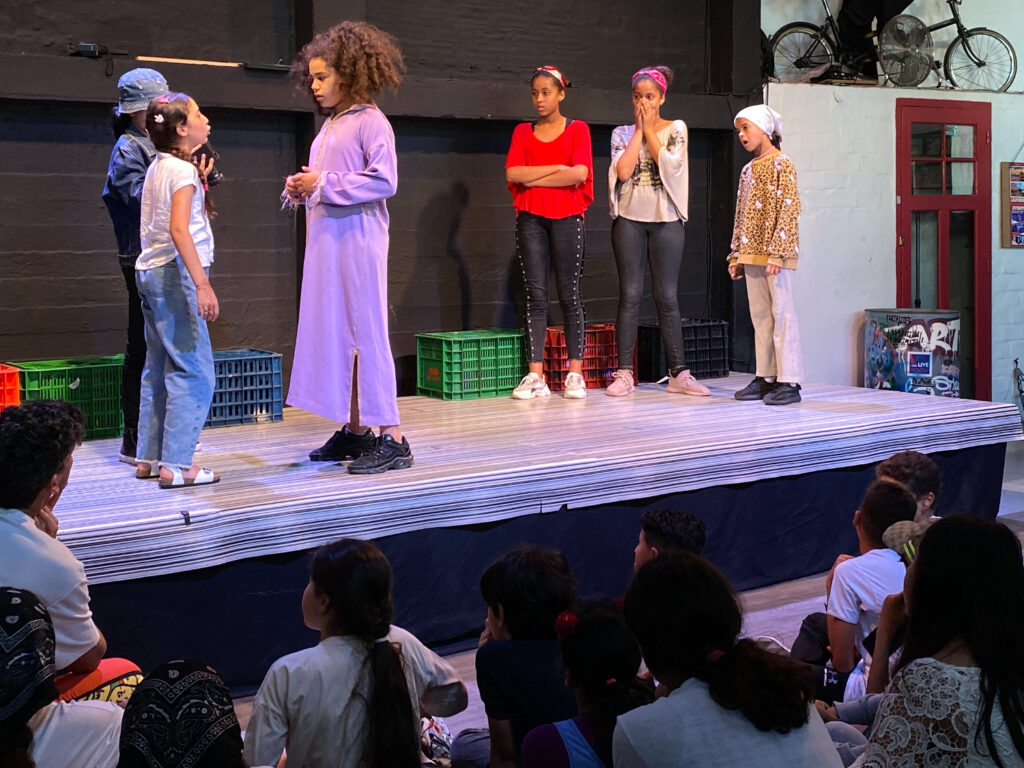 End of season event of Kids Programs – 11/06/23
As we close the chapter on another captivating season of our kids programs (Theater, Rhythm and Drawing and Handcraft). We celebrate the wonder, growth, and joy that have filled our kids participants' lives with a theater play by kids about violence, a rhythm batucada show and a karaoke session. We extend our deepest gratitude to the children, parents, volunteers, and program coordinators who have made this journey possible.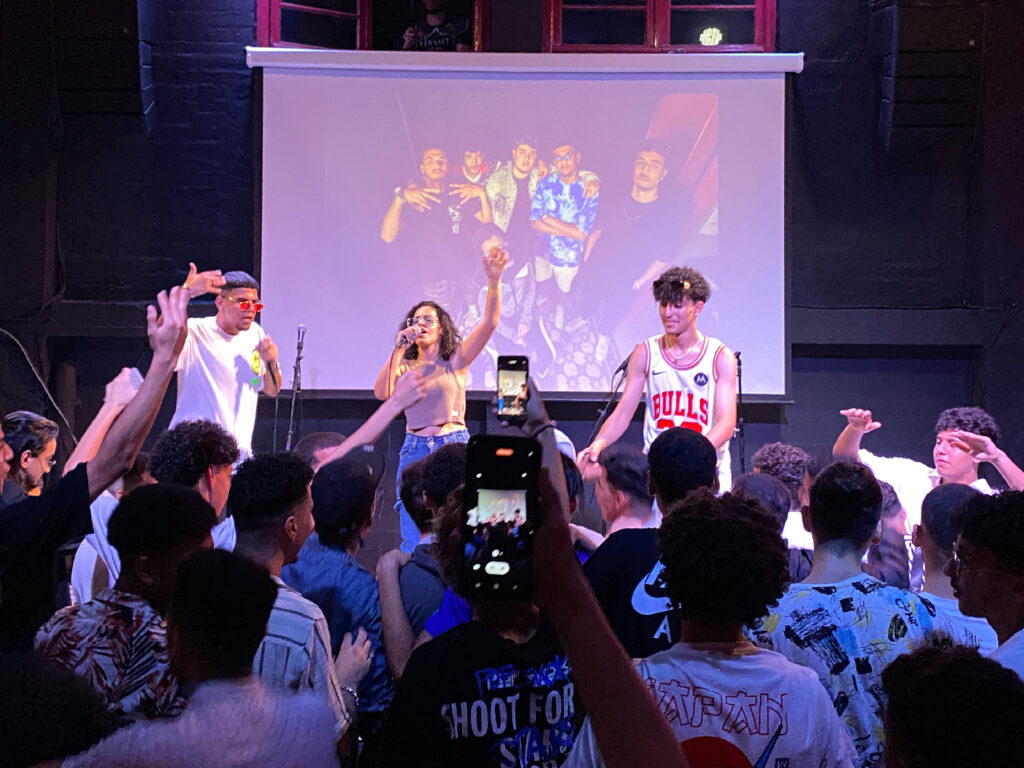 Music end of residency – 16/06/23
Throughout the residency, the stage was alive with a symphony of emotions, as the resident musicians took us on an unforgettable musical journey. From world Music and Moroccan Folk to Rap, each performance was a testament to the dedication and ingenuity of the musicians. Their mastery of their instruments and the depth of their interpretations left us amazed, evoking a range of emotions that reverberated throughout the concert hall.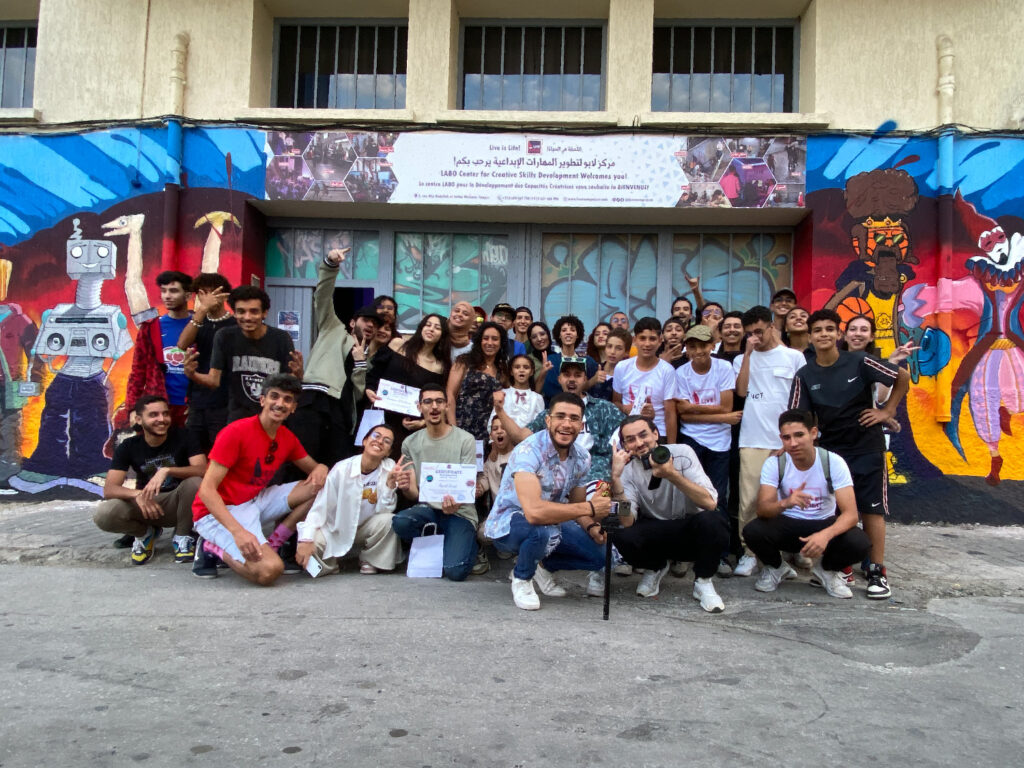 End of season event of Street Art Program – 17/06/23
Our street art program has breathed life into the once-dull walls and the facade of LABO Center. The last one  took 6 days of work. Talented young artists, armed with brushes, cans of spray paint, and limitless creativity, have transformed blank space into vibrant works of art. The street has become a living gallery, showcasing a riot of colors that evoke emotions, challenge perspectives, and celebrate the diversity of our community.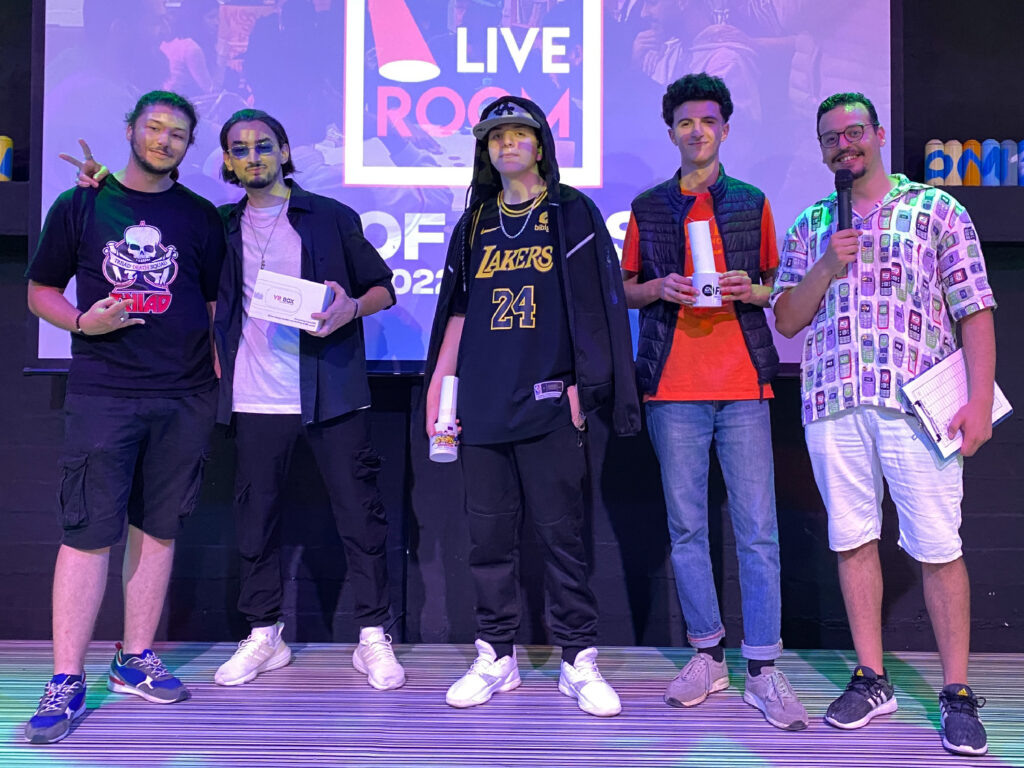 End of season event of Game Room Club – 18/06/23
The Game Room Club has been a hub of excitement and exhilaration, where players have delved into immersive virtual realms and competed in thrilling tournaments. From epic battles in fantasy realms to strategic challenges in e-sports arenas, Game Room has organized FIFA & Naruto tournaments and VR console challenges, besides to arcade games and other open board games like Chess, Dama, UNO, Poker, Monopoly, etc.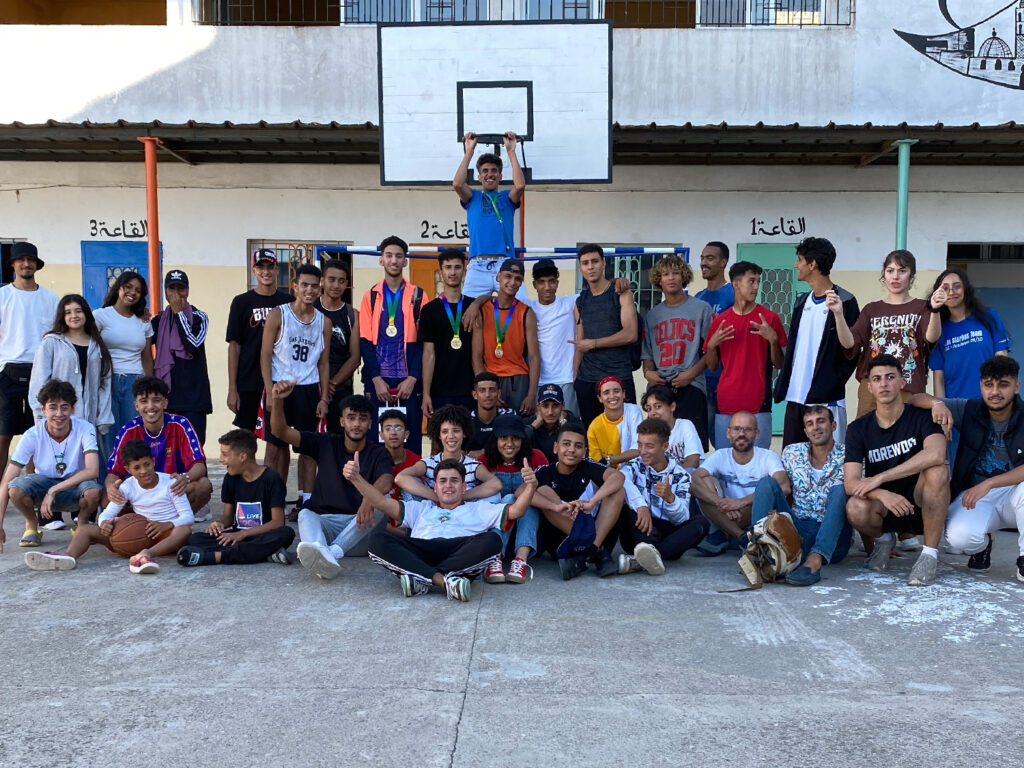 End of season event of Basketball Club – 22/06/23
The Basketball Club has served as a platform for skills development and personal growth for our athletes. Through rigorous training sessions and competitive matches, our players have honed their technical abilities, improved their agility, and gained a deeper understanding of the game. Beyond the physical aspects, basketball has taught our athletes valuable life lessons such as discipline, resilience, and the importance of teamwork, which will continue to benefit them in their future endeavors. We celebrate the program's end of season with a competition 3 vs 3 mixed teams where participants and audience had too much fun.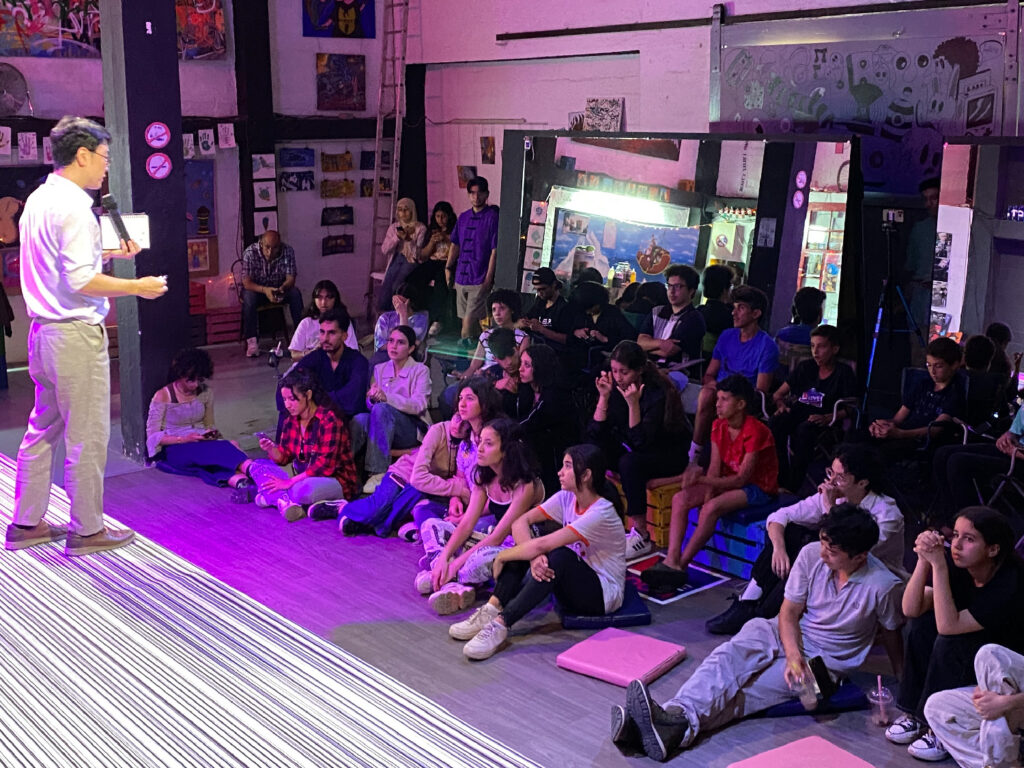 End of season event of JAPOREA Club – 22 & 23/06/23
JAPOREA Club has been a vibrant melting pot of cultural exchange and celebration during all this season. From festive gatherings to cultural performances, we have immersed ourselves in the richness and diversity of Asian traditions. Through workshops, music, dance, food, and art, we have deepened our understanding of one another's backgrounds, fostering a sense of unity, respect, and appreciation for the Korean and Japanese cultures represented within our club.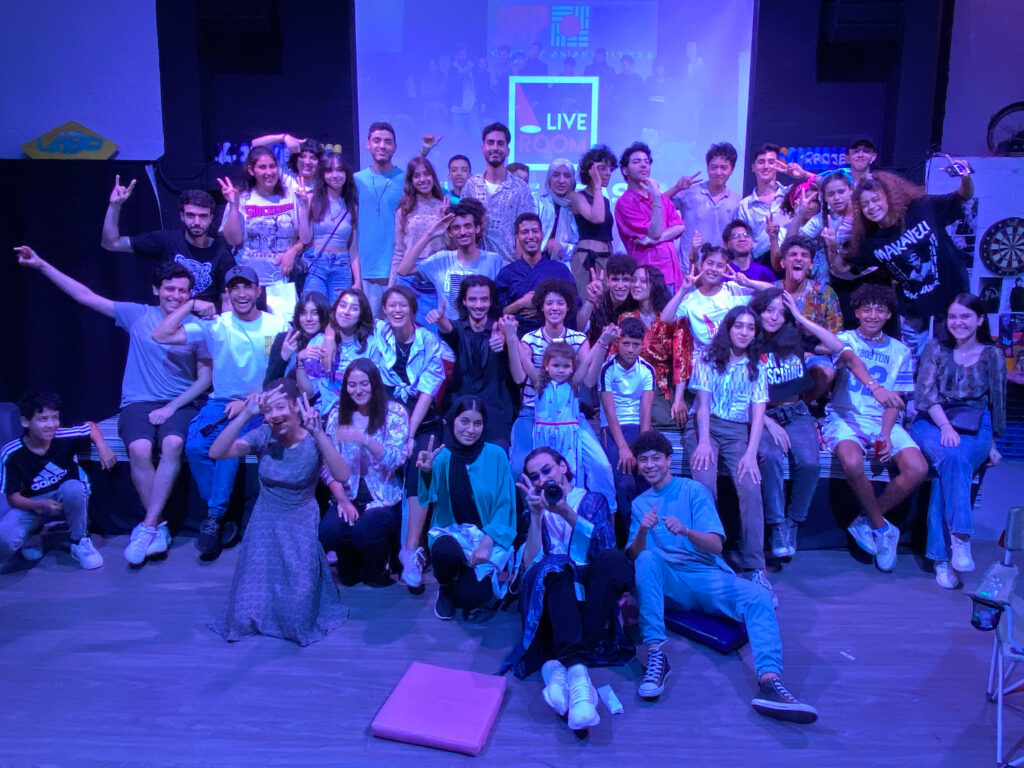 Feeling proud of the success of the sociocultural programs is an affirmation of the valuable work being done to develop creative skill, promote inclusivity, celebrate diversity, and build stronger communities. We can't wait to start the next chapter of LABO socio-cultural programs!
Thank you to everyone who made this season successful & unforgettable, Thanks to Siham El Habhab for writing this article and let other people know about our programs.

Now you can as well be part of LABO creative skills development programs for 2023/2024 season.

Join us now! Connect with us on: Our Instagram or via WhatsApp: +212 603-061730

Live is Life!