Volunteering at a Traditional Ramadan Celebration: An Experience to Cherish
Ramadan is a holy month of fasting and spiritual reflection for Muslims around the world. During this month, communities come together to break their fast and celebrate their faith. As a volunteer for the Live Room organization, which organized a traditional Ramadan celebration, I had the privilege of witnessing the power of bringing together different generations for a night of fun and entertainment.
The goal of the event was to raise funds to purchase clothing for children in need for Eid Al-Fitr, which marks the end of Ramadan. Even more, it was an opportunity for people of all ages to come together and celebrate their cultural heritage, with volunteers and participants dressed alike in traditional attire. I was in charge of welcoming the guests and putting bracelets on for the young girls.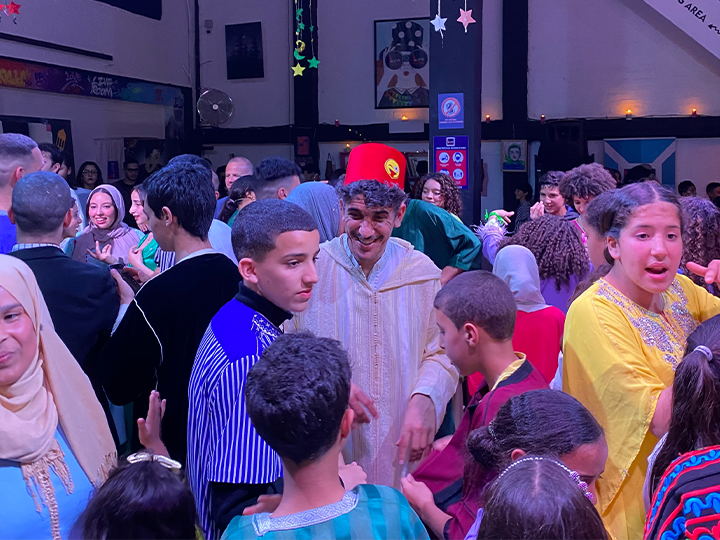 One of the highlights of the event was the live music and dance performances that showcased the richness of our cultural heritage. Both young and old folks were up on their feet, dancing and enjoying the festive atmosphere. It was truly heartwarming to see everyone coming together, forgetting their differences, and simply enjoying each other's company. The event also featured a raffle and silent auction to help raise funds for the children's clothing purchases.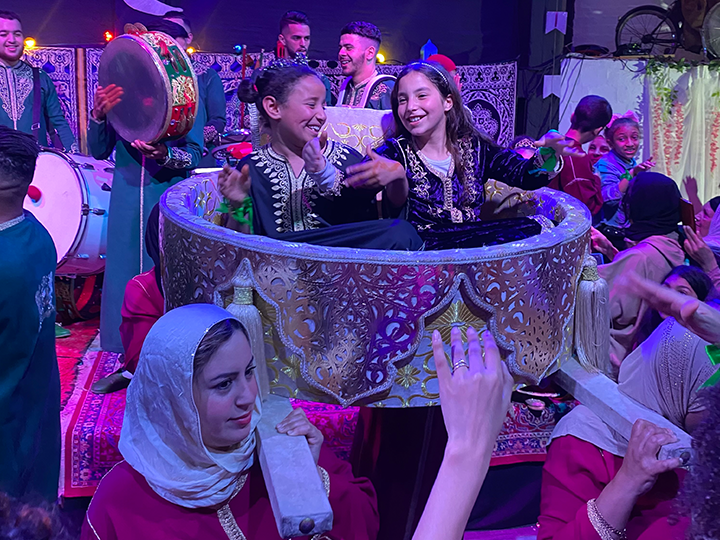 It was inspiring to see how everyone was investing in making the event a success, and how the community came together to support a noble cause. As the night drew to a close, I felt a sense of pride and gratitude for being part of such a wonderful community. The event not only brought joy and entertainment to everyone involved but also helped support children in need. It was an experience I will always cherish.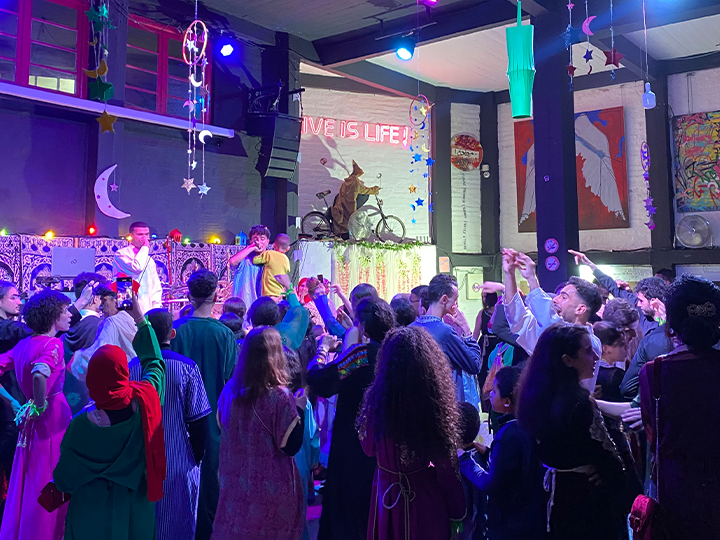 In conclusion, volunteering at a traditional Ramadan celebration was an eye-opening and rewarding experience. It was incredible to see the power of bringing different generations together for a night of celebration and to support a noble cause. I am grateful for the opportunity to have been part of such a wonderful event and look forward to volunteering for similar events in the future.
By: SANBA Sara, LABO Studio music band resident and Volunteer at Live Room.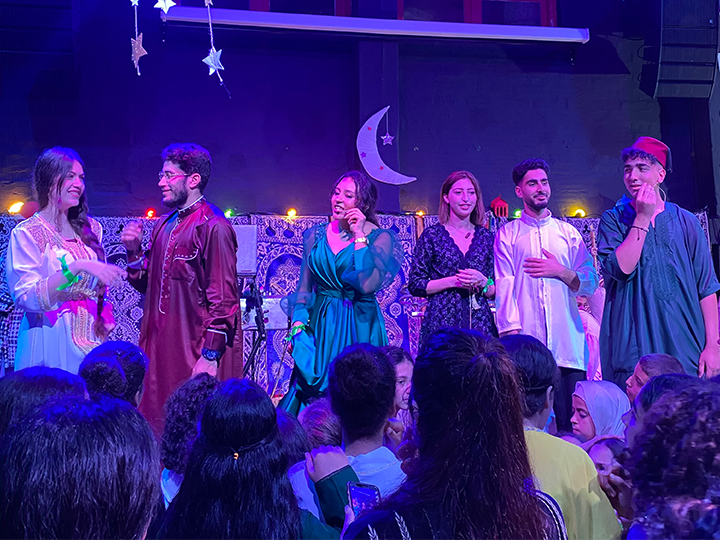 Thank you to everyone who made and still making Live Room a successful project, Thank you Sarah for writing and telling other people about this amazing experience and make it more valuable.

Now you can as well be part of our growing family, Join us now! Connect with us on: Our Instagram or via WhatsApp: +212 603-061730

Live is Life!