Melanco-Rythm project – Residency
Sarro's artistic residency at the LABO Studios of Live Room is part of a global project that the artist has named Melancorythm project.
This research project into the ancient broken memories of slaves will take the artist to different port towns where this trade had once created their wealth.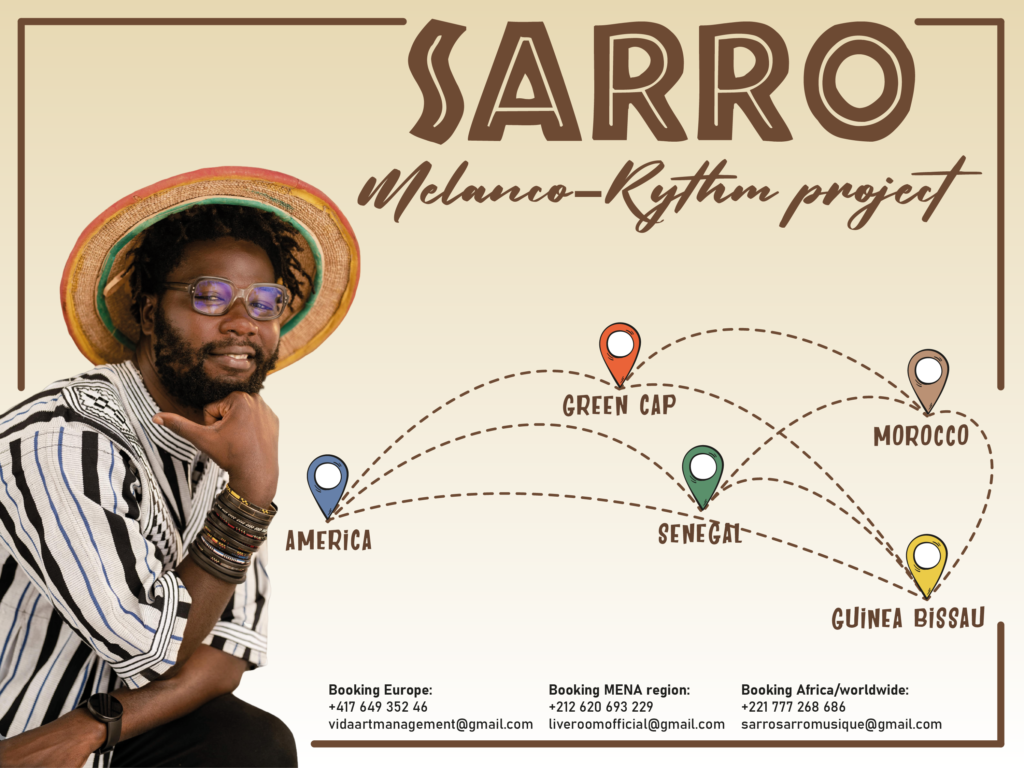 Sarro begins his journey from the island of Gorée in Senegal, his native country to Morocco, Cape Verde, Guinea Bissau, Brazil, and North America to finally produce an album with the different melanco-rythms he felt and shared with other artists in each of the cities visited…
In this residency, Sarro discovered a part of the history of the slaves who passed through Tangier from where he created a song through its melanco-rythms. Sarro closed his Moroccan journey in Tangier after visiting other cities of slave ports such as Rabat – Salé, and Essaouira.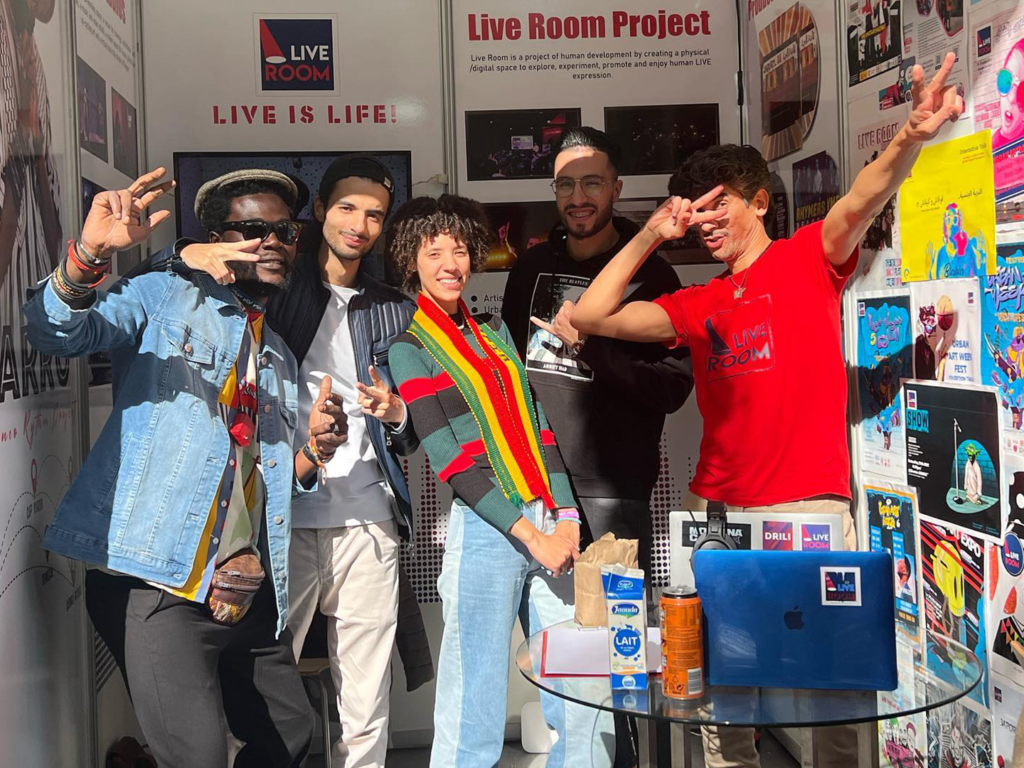 Live Room will put in place all the material and human resources for the production of this single. Sarro was also presented inside our stand in Rabat at the international music forum: Visa for Music.
Oumar Sarr a.k.a SARRO
Originally from the suburbs of Dakar, Oumar Sarr alias Sarro is one of the nuggets of Senegalese music. His album "Tomorrow" was released in 2015 where he pays tribute to his parents and devotes the beginning of a promising career.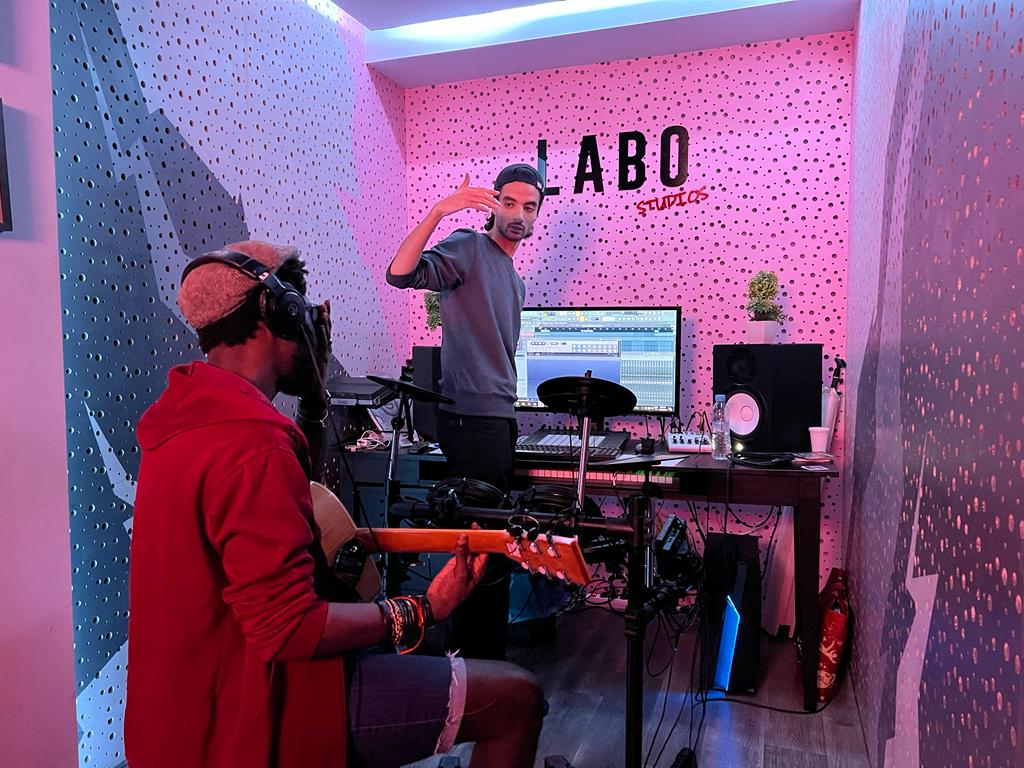 In 2020, he recorded with the Spanish jazz group ST Fusion his second disc named Touki Touki. In July 2021, he released an EP named FEET featuring Derajah, a Jamaican reggae man. Sarro is a performing artist in world music who knows how to connect with the audience.
Watch Residency's preview here: LABO Studios Music Residency – SARRO