In July 2023, we met the managers of 577 Records and discussed the possibilities of mutual collaboration for a Music Residency for experimental jazz in Tangier, involving five professional young musicians from all over the world and four other teachers like James Brandon Lewis, Francisco Mela, Federico Ughi, Pat Thomas, and Matthew Putman. Our role was to integrate the residents into the cultural environment of Tangier, facilitate logistics, and connect them with local musicians.
577 Records is an independent record label based in Brooklyn, New York. Operating since 2001.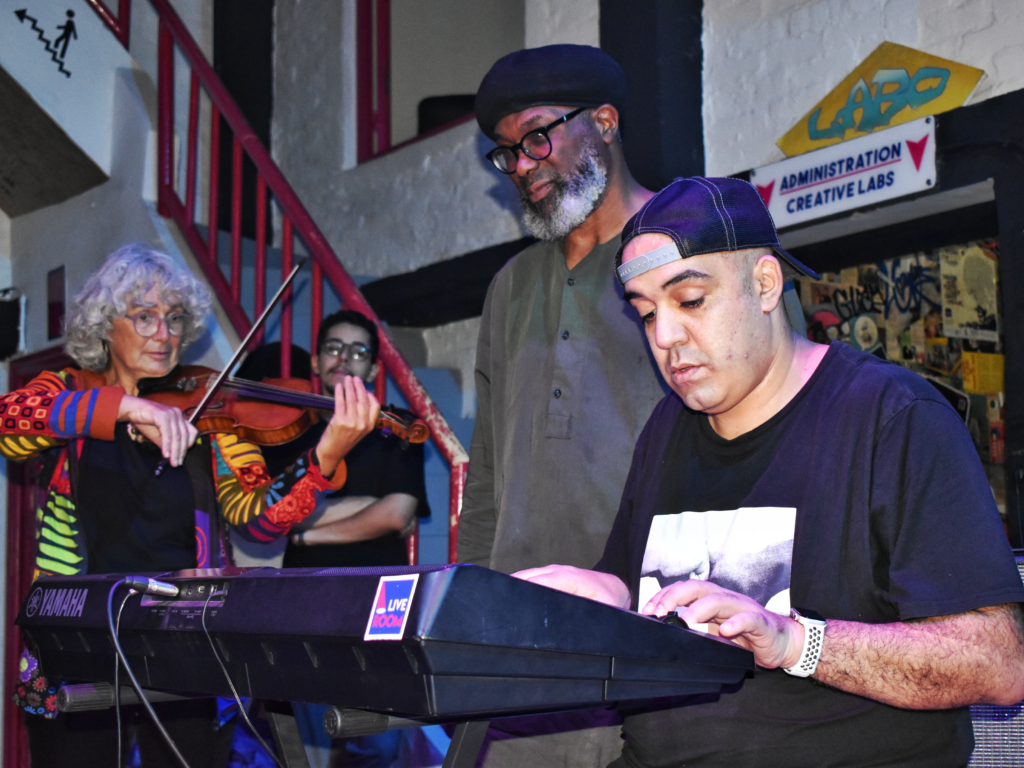 A workshop led by Pat Thomas was organized in LABO on the evening of Saturday 04 November, followed by a concert of the residency's musicians and then we opened a Jam session with over 20 local musicians who came to share their music and the vibes of peace and friendliness with the public who assisted.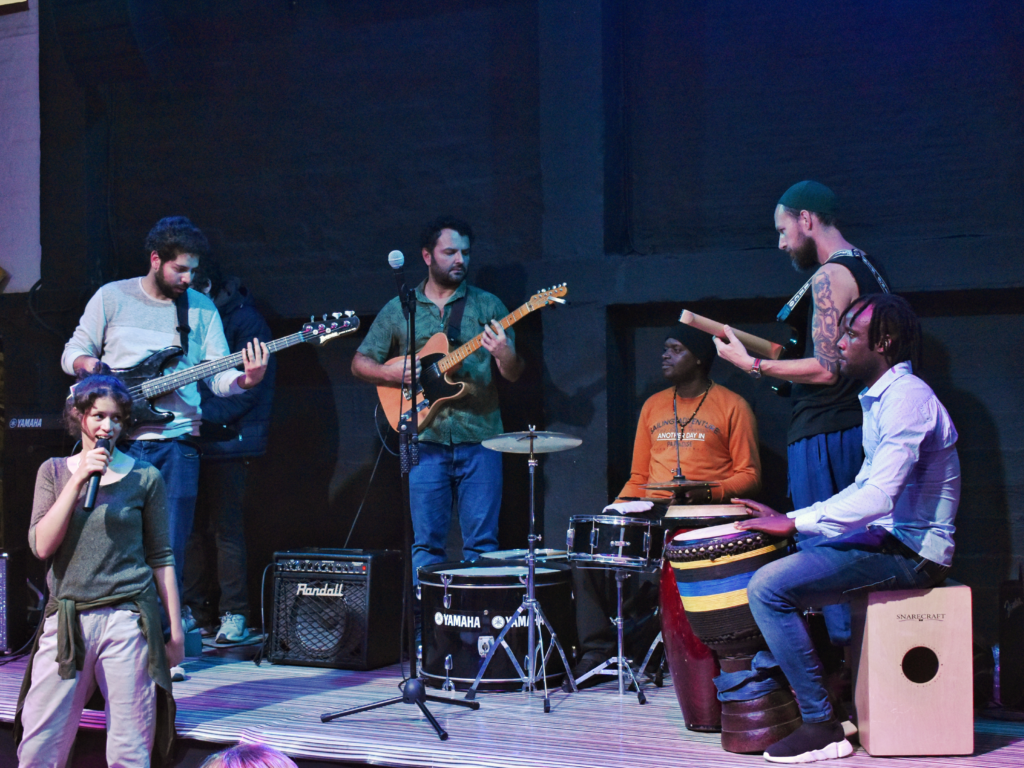 For your further request of collaboration with Live Room Project in Tangier please CONTACT US :
Our Instagram / WhatsApp: +212 603-061730
Live is Life!